Treasure Your Perfect Day with SAN Event Hall
The unique charm of SAN Event Hall will create a lasting impression for your celebration, with stunning fully air conditioned Hall of Glass, beautifully decorated lawn and a walk to the ocean. Giving every guest an infinity of priceless photo opportunities.
Marriages are made in heaven but events are planned on earth. SAN Event Hall is the best choice for the perfect wedding you have been dreaming of. It's your special day and we take the utmost pleasure in creating the most beautiful experiences for you and loved ones. A ceremony planned and held at the best marriage hall in Chennai is sure to be a memorable and ever-lasting one. Enjoy a unique experience of events for versatile weddings, parties, shows in the best way possible only at SAN Event Hall.
If you are in search of the perfect location for conducting a specific event, SAN Event is the best wedding hall in Chennai where you get endless opportunities to conduct any themed occasions and events. The event hall is located at ECR in the Southern part of Chennai city which is the most breath-taking and sea-view facing location in the city. The location is ideally perfect for big fat grand Indian events. With us as your event venue, you can easily avoid the hassle of organizing a grand event with more than 400 guests on the list. We are the curators of making your moments highly special for you to enjoy and cherish for the rest of your life. 
With us, you may organise every aspect of your wedding, from the pre-wedding shoot to the post-wedding reception. We are dedicated to ensuring that your event is a resounding success that you can enjoy without any last-minute hassle or uncertainty. Rest assured, you can always rely on the best party halls in Chennai to make any event a grandeur occasion.
Arrange The Best Wedding Venue In Chennai
300 - 400 Guest Accommodation
300-400 Guest Accommodation – We make sure your guests never feel compromised in terms of having adequate space. Being the best engagement hall Chennai, we always adhere to your guests in the most welcoming manner possible. After all, your guests are our biggest assets. So you can trust us when it comes to proper guest hospitality and management at such a big event.
Centrally Air Conditioned
Everyone hates a clumsy atmosphere without adequate space forbidding them to enjoy the gala event. At SAN Event, we don't compromise on that. We provide a fully central air-conditioned hall where you can enjoy and indulge in the event without any hassle or confusion. Our party hall is one of the amazing pieces of art which offers an amazing experience to live with your guests.
Any event is incomplete without lip-smacking food. Our state-of-the-art kitchen has all the necessary facilities for your guests complimenting the food. Well-trained chefs along with adequate equipment are provided in the kitchen to make your guests licking their fingers with our yummy menu. We strictly maintain hygiene standards and make sure you get delicious food.
Parking With Valet Service
Parking is a national problem all over the world but not with us. We provide an ample amount of parking space for many cars in a single visit for a particular event. You can rely on our valet services which are on-point and at your service throughout the event. Your car will always be parked properly and taken care of while you enjoy the event without any issues.
In a sea of guests, you or your little ones can get lost somewhere inside the event area. Our location is thoroughly equipped with high-quality and effective CCTV cameras where we don't miss out on any important details or happenings that take place during the event. Our security services are always alert, stringent, and active on any occasion.
Last-minute powercuts can happen anytime during an event. But we have sufficient power back-up and electricity maintenance so that you enjoy the event without any trouble. We even have in-house electricians for any repair or maintenance that occurs at the moment. That's why we should always be on top of your list of engagement halls in Chennai.
Wedding

Reception

Birthdays

Couple Shoot

Photoshoot

Outdoor

Hall View

Entrance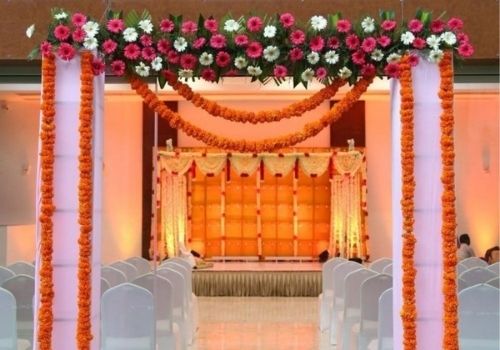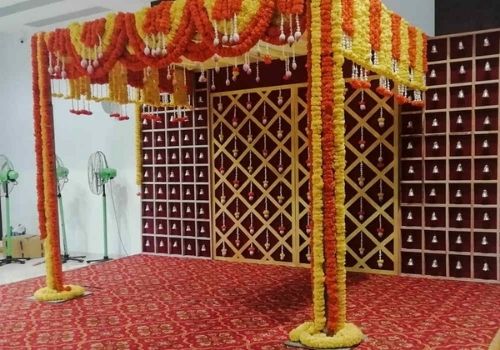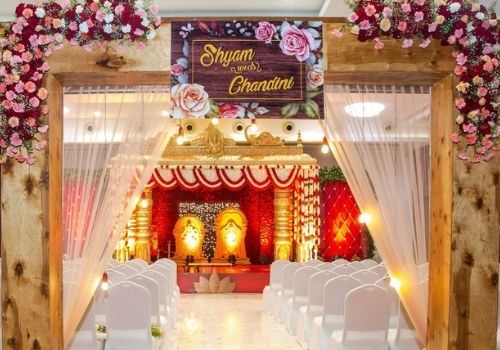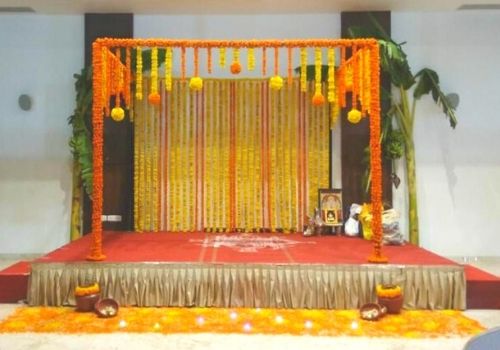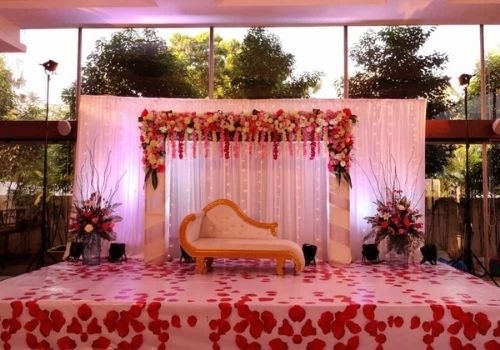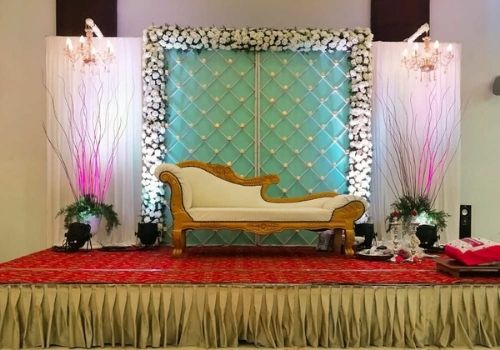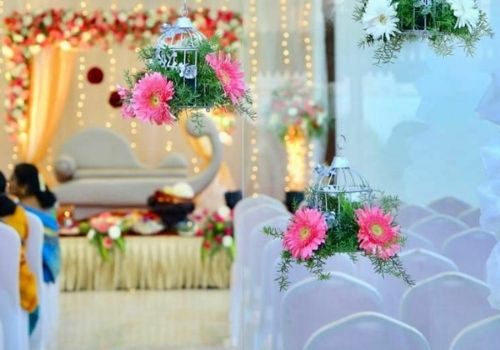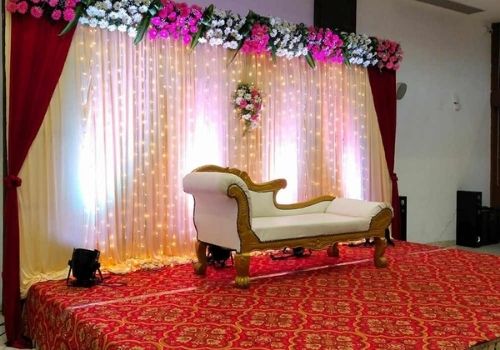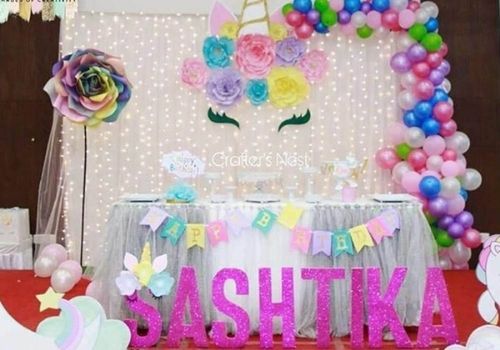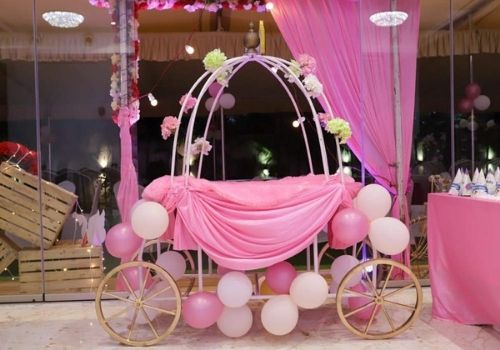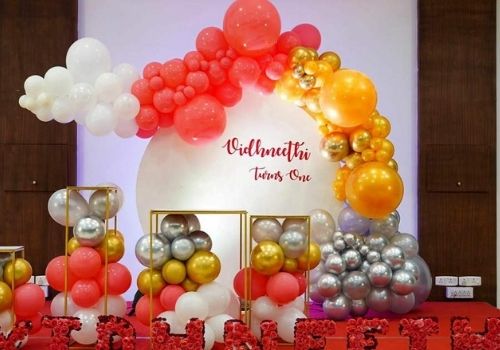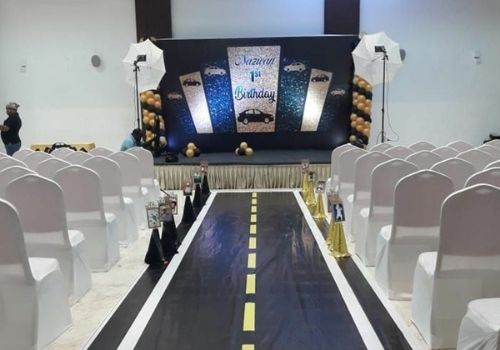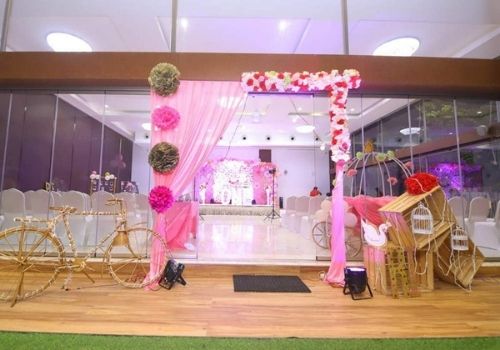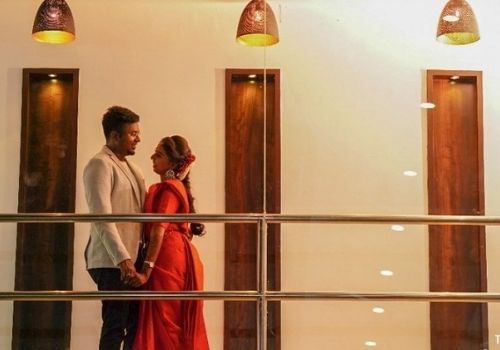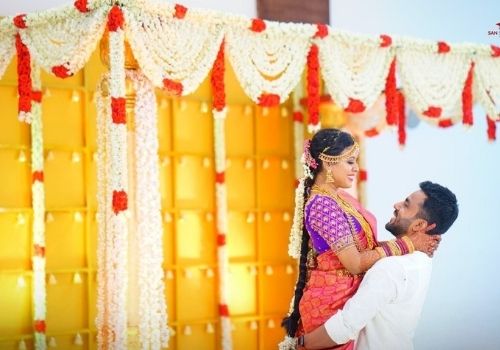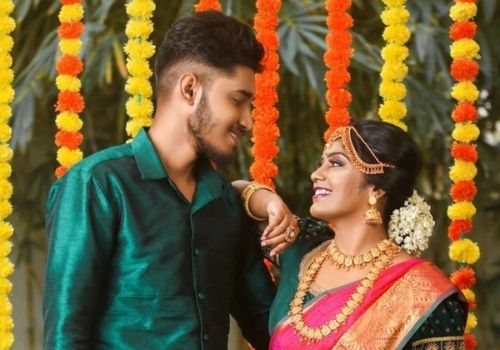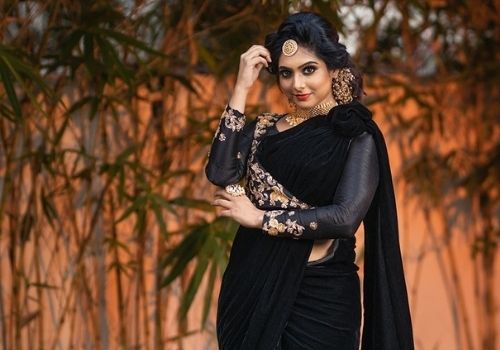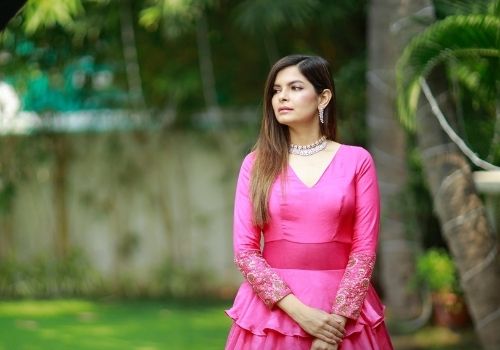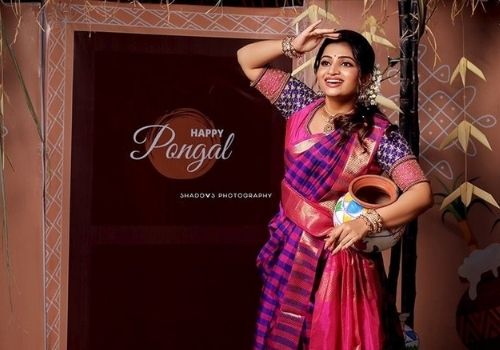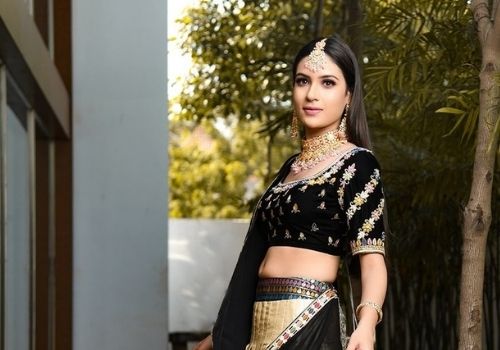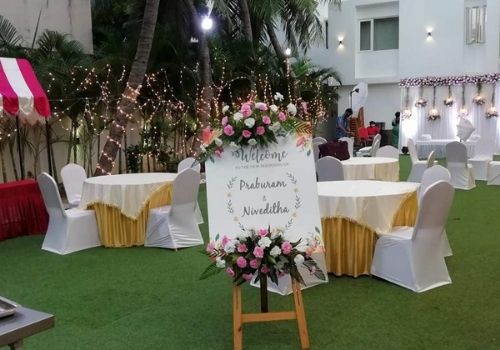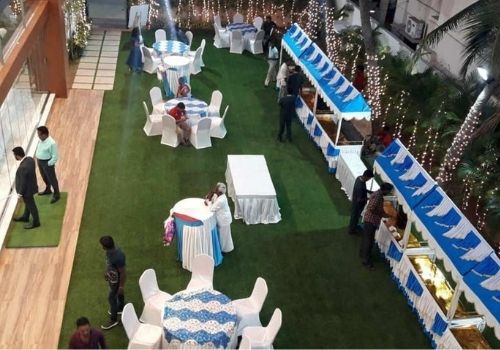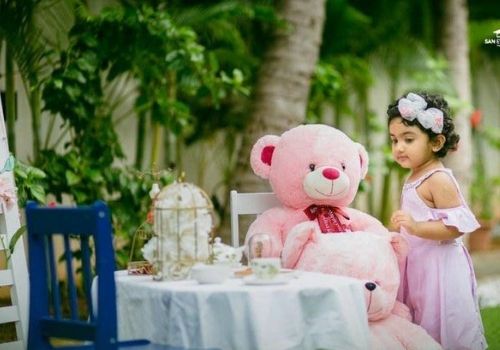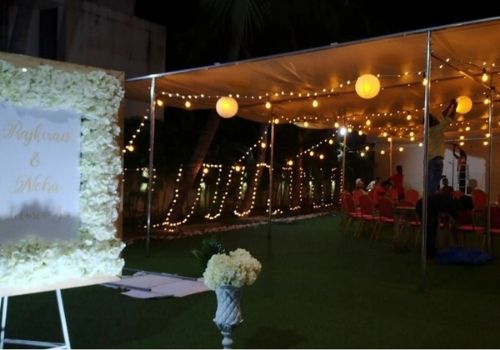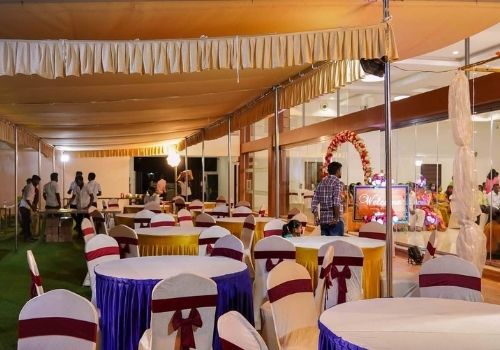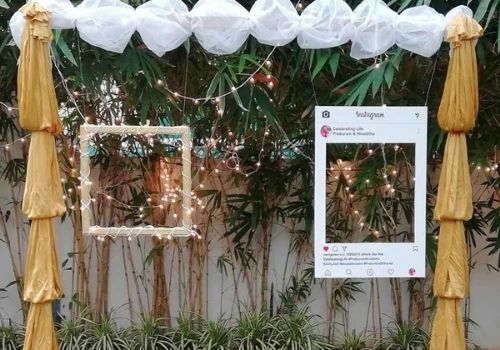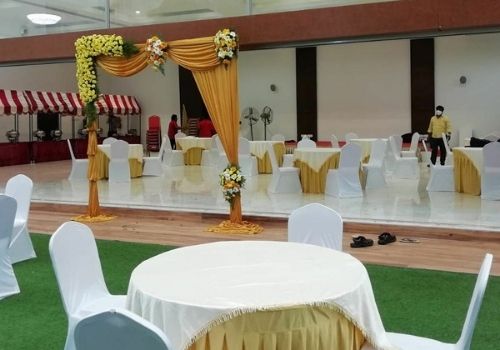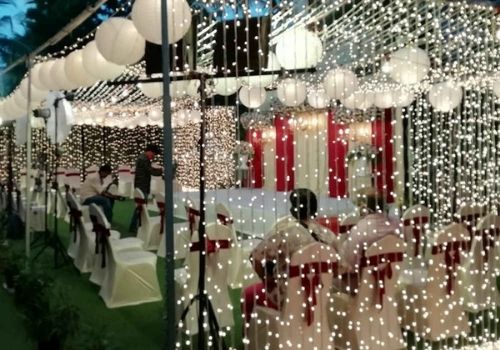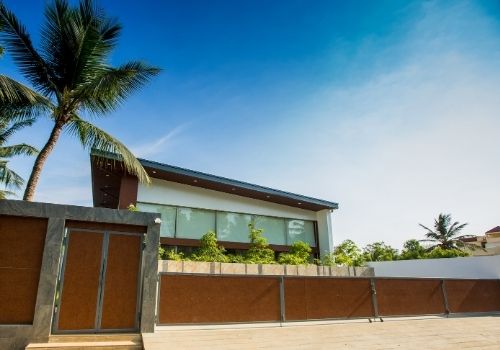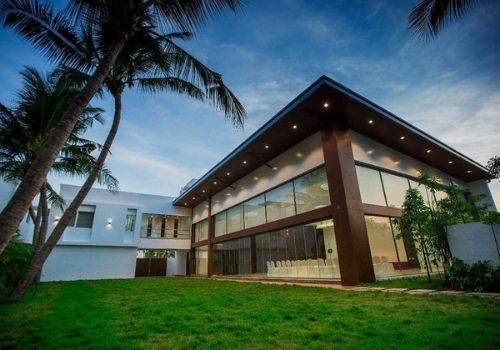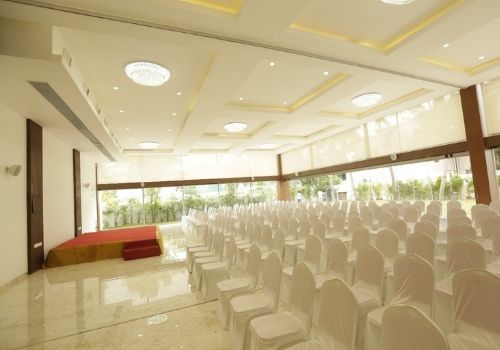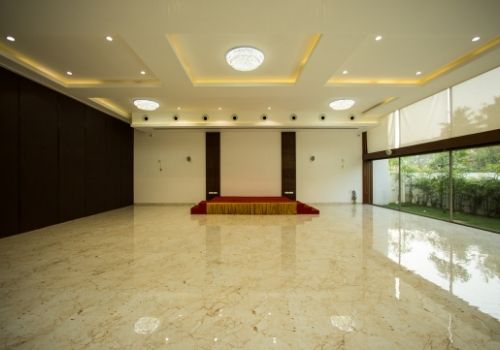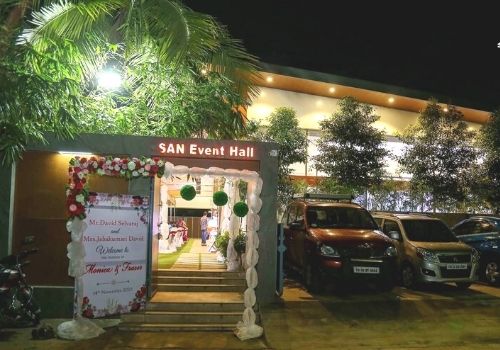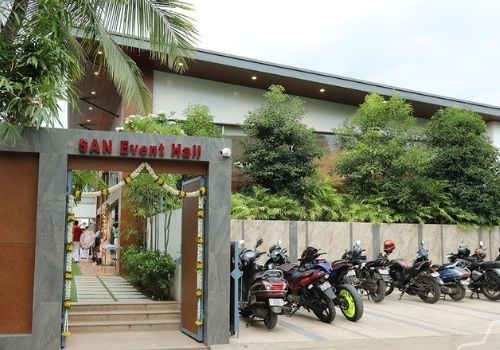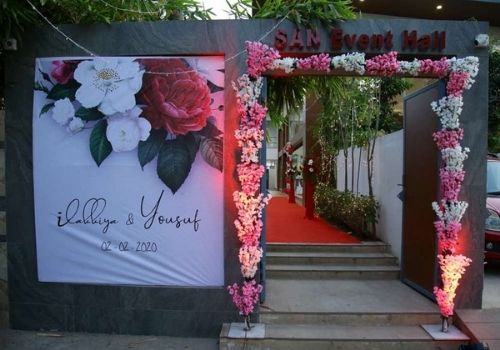 With SAN Event Best Mini Party & Banquet Hall in Chennai
Create Priceless Memories With Perfection
You can plan your whole wedding functions, starting from a pre-wedding shoot to the post-marriage reception with us. We are committed to make your event a grand success for you to enjoy without any last-minute hassle or confusion. Rest assured, you can always rely on the SAN Event Hall to make any event a grandeur occasion.
Unlike many halls in the city, this hall is just the right amount of modern and coziness. The natural lighting and the large green space next to it adds to the overall experience of the hall making it great especially for evening events!
Sharmila

Nice place for small family occasions. Impression for your celebration, with stunning fully air-conditioned Hall of Glass, beautifully decorated lawn and a walk to the ocean. Giving every guest an infinity of priceless photo opportunities. Rooms also available to get ready to function.
Pradeep
It's a pretty good party hall inside a residential area, calm and polite surrounding. Could accommodate 100 to 150 people easily. Parking spaces are also available. Worth arranging a function!! Especially during this pandemic since the government is already allowing a limited number of people.
Maheshwaran
I have shot (Photography) a couple of small events and a wedding here. It has a class on its own. The glass surrounded hall and the open lawn makes the place look larger (although the place is large enough), that you don't feel locked inside a closed hall. If the weather is not very hot you can prefer to open the glass wall out to the lawn. The Bride & Groom rooms are spacious and the place is situated close to Thiruvanmayur. Highly recommended this place for Parties and Weddings.
Dilip Kumar
An event hall like never before in Chennai. Very private and convenient. The hall is more like an extended house with a well-maintained lawn and an air-conditioned hall with glass door separation to witness the event from the lawn too. Good hospitality, hassle-free, very cooperative. Rooms available with all amenities provided. Spacious Car parking available with valet service.
Amirthac

A good event hall. I highly recommend this hall for people looking to conduct functions, birthday parties and talks. We organised a Meditation Discourse recently and have no complaints regarding the facilities as well as the staff support. Location wise is easy to get access from Thiruvanmayur as well as ECR with an abundance of car park facilities. Try out you will not regret it. Cheers.
Sri Sumathi
Frequently Asked Questions
99621 11394 & 83001 61234
3/432, 4th Cross Street Lakshmana Perumal Nagar,
Kottivakkam, Chennai - 600041