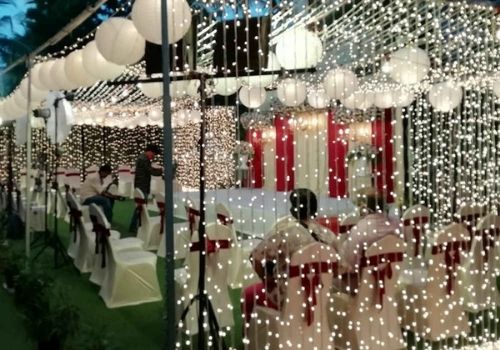 Weddings are considered one of the best days of anyone's life. You should never ever start your marriage planning by worrying about a lot of debt. A wedding has been glorified as the ultimate celebration that one should cherish for the rest of our life.  
Always remember to stay mindful of your spending while planning, so you'll be having something more than pictures when you start enjoying your married life together with your loved one. You really can create a stylish, special and memorable day at the best marriage hall in ECR without breaking the bank—read on to know more.
Make Use Of Digital Invitations
It's hard to imagine that a few pieces of paper could cost so much money especially if it's a wedding invitation. Many couples tend to get shocked when they learn how expensive typical wedding invitations are. As the world has gone digital now we strongly recommend that you can do a lot of your wedding prep work for free. The benefit of making digital invitations is that you can design them to according to your taste. You can add your favourite pictures, colour palette, patterns, and text.
Avoid Peak Wedding Seasons
Everyone feels love in the air at a particular season. Wedding venues in ECR know that warmer months are more appealing to couples, which means such venues cost more during that time of the year. The most ideal months to get married are June through November. If you're willing to compromise on the season then you can save big by choosing less popular dates.
Keep Your Guest List Less
This tip can be the most difficult to pay attention to because you don't want to be on anyone's bad books, right? However, cutting that one person could result in hundreds of savings. Sit and think about how much you can save by trimming a list that has over a thousand guests down to maybe five hundred dozen. This may take some soul-searching, but you have got to be honest with yourself.
Opt For Shopping on a Budget
Every woman adorns wearing wedding dresses that cost as much as a car. Though it might be fun to imagine yourself in a designer gown or wedding lehenga, you can find equally stunning dresses elsewhere which cost lesser too. Bridal and men's wear shops shouldn't be the only place you have to do your attire shopping because of their sky high prices. However, it's always recommended to scan their clearance racks to see if they have any offers.
Consider the Great Outdoors For Venue
When you're ready to start searching for the best marriage hall in ECR, it's always recommended to avoid the obvious locations that are known for their receptions. Instead, try to host your wedding at a local park or another outdoor venue like SAN Event Hall. If you are aware of a venue that has beautiful outdoor scenery but doesn't advertise wedding services, it doesn't hurt to ask if they'll be able to arrange for your gathering.
A marriage hall in ECR like ours helps you plan your wedding ahead of time and save money by accommodating a guest list of 300-400 where all the necessary facilities are taken care of by our staff.