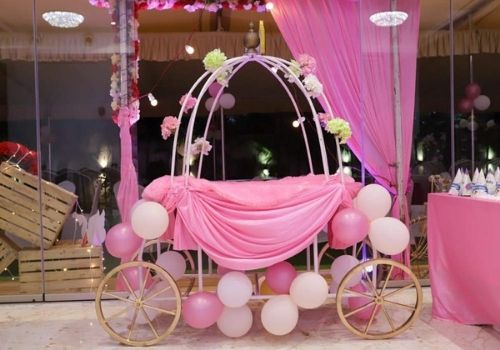 The food is undoubtedly one of the most anticipated parts or aspects of a wedding celebration, especially if it is an Indian wedding. If you are having your wedding in a city like Chennai, which is known for its rich cultural heritage and special culinary delights, there aremany options you can choose from to take your big day to the next level. 
What about when it comes to planning the wedding menu? This can be a daunting task but with careful planning and giving importance to attention to detail, you can create a beautiful and memorable dining experience for you and your guests. 
Let's give you some tips, tricks and useful ideas for creating a comprehensive and delicious
Indian wedding menu you can serve at the wedding hall in Chennai.
Bring in regional flavours
Every state in Tamil Nadu has its own specialties and unique flavours. Why not incorporate these in your wedding menu? Pick out unique and tasty delicacies from each of these regions and showcase the diversity at the wedding. You can also explore dishes from other parts of India too. From Chettinad's aromatic and spicy flavours, Madurai's sweet and unique dishes to a few additions from North India, create a varied menu with the endless possibilities of regional flavours.
Let's give you some tips, tricks and useful ideas for creating a comprehensive and delicious Indian wedding menu you can serve at the wedding hall in Chennai.Give importance to each element of the meal, especially the mouth watering starters to get the guests excited for what's coming next. Bowl them over with crowd favourite appetisers like samosas, pani puri, chaat items, kebabs, and more. Make these bite sized and present them in a fun manner to tantalise their taste buds and anticipate the next course.
This is the centerpiece of any wedding and probably the most anticipated part of the dining experience for guests. If you're going for a vegetarian and non-vegetarian mixed menu, don't miss serving some classics like the much-loved biryani, chicken curry, paneer based dishes,dal makhni, along with the usual wedding dishes like sambar, kootu, poriyal, and more. These are sure to be crowd favourites! Also serve an assortment of breads like naan, parotta, etc to go with the main dishes at the wedding.
Something for seafood lovers
Chennai being a coastal city, is renowned for its coastal cuisine and seafood dishes. Bring this element into your wedding with dishes like prawn biryani and curry, fish fry, crab varuval, and lobster curry with coconut and more to give your wedding menu a coastal touch. If your family and friends love seafood, they're surely going to appreciate this treat at your wedding.
You can't not have vegetarian options at the wedding. It is a must have. Satisfy the vegetarian palettes by serving dishes like aviyal, kurma, and more. Explore unique regional specialties too and add a touch of authenticity to the wedding menu.
These are a hit at any wedding and are the trend. Add an element of interactive dining experience for your guests by adding chaat counters and live food stations at the wedding hall. Also have live stations that make fresh dosas, uthappams, pani puri, samosas, chaatsvand more!
No Indian wedding is complete without some mouthwatering and yummy desserts. You can'tgo wrong by serving traditional Indian sweets like jalebi, gulab jamun, and payasam. You also add a contemporary touch and service delights like pastries and ice creams. A dessert buffet with a range of options for your guests to choose from is also a great idea. Don't you think so too?
To add to the rich flavours of the wedding meal, offer a selection of refreshing and cooling beverages. From traditional lassis and flavoured buttermilk to mocktails and signature cocktails, there are endless options to quench your guests' thirst.
In the end, crafting a yummy Indian wedding menu for your special day at a wedding hall in Chennai is a great opportunity to showcase the vibrant and diverse culinary traditions. From unique starters, lavish main courses, delectable desserts to refreshing drinks, you can create a dining experience that leaves a lasting impression on your wedding guests.
The key to a successful wedding menu is finding a balance between traditional dishes and innovative creations. Have a chat with your caterer to curate a menu that reflects your personal preferences while also catering to the diverse tastes of your guests. Let your taste buds take centre stage and make your wedding truly unforgettable.
Are you looking to conduct a wedding soon? Check out SAN Event Hall, the ticket perfect wedding hall in Chennai. Make it a grand and extraordinary celebration with us!