Reasons Why People Love Chennai's Best Party Hall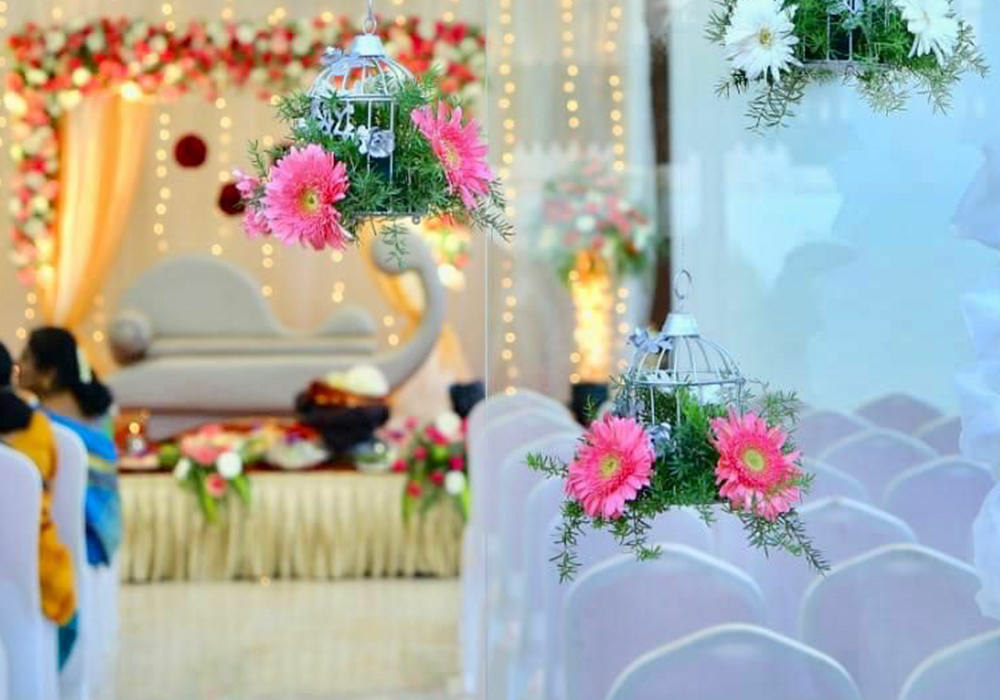 There are certain events and then there are special occasions, moments in time that will be etched forever in the minds of people for the rest of their lives. Similarly, a birthday is one such special event for someone as it just comes once a year. And we at SAN Events make sure to conduct a memorable yet long-lasting impression on our guests. The perfect location for conducting birthday events awaits at the premium San Event. With state-of-the-art facilities, you can always rely on the best party hall in Chennai. Experience a well-maintained one of a kind venue, for your one of a kind occasion only at SAN Event. With a scintillating view of the sea by your side, a calming ambiance for the guests, and the perfect location in Chennai, your event is sure to be the most successful one. We offer the elegance of heaven to our guests secluded from the city's hustle-bustle. Host a flawless party or birthday celebration at a high-end event location to ensure the show's success. Your birthday event can easily be the talk of the town if you conduct the ceremony at the best birthday hall in Chennai – SAN Event.
The event area has been designed such that it provides a natural view of the lustrous greenery. At night, the No.1 engagement hall in Chennai is surrounded by beautiful glass doors which is a spectacular sight that mesmerizes everyone. To ensure an experience to remember, we offer personalized services throughout the duration of your event. Whether you are planning a more intimate private event or a larger reception, we provide the flexibility of serving from 100 to 500 guests. We have maintained our high-quality standards starting from our architecture to the interiors, landscaping views to the facilities, and impeccable service being delivered with delicious flavors for your taste buds. You can enjoy the party without any confusion or hassle at the best marriage hall in Chennai. Wait no more, as an ethereal experience of a lifetime awaits you at SAN Event. Contact us today to pre-book any event. Providing a luxurious ambiance, magnificent décor, and exceptional hospitality, the party hall is sure to exceed all expectations of your guests.
Top Reasons That Make Us The Best Party Hall In Chennai
Air-Conditioned Hall Of Glass
Who doesn't like an event with a breath-taking view? An exquisite event hall surrounded by glass doors on all sides makes the event area with a cozy vibe. Your guests will be in awe of you when they walk into an air-conditioned hall of glass with a re-defining atmosphere. Witness this sight only at the most stunning party hall in Chennai.
Beautifully Decorated Lawn
Luscious greenery surrounding the event hall? Yes, a beautifully decorated lawn with a lovely pavement etched in natural plants is surely a party-talker for all. Who doesn't love a calming walk after having food in events? SAN Event Hall's gorgeous garden is the perfect getaway for your guest after a tiring event. Come walk over the bed of plants.
Immersing Sea Ambiance
Soothing sounds of waves crashing on the beach are a natural source of relaxation, ideal for blocking out environmental noises and distractions for anyone. Immerse yourself in intimate occasions of life with our cozy interiors and picturesque exteriors surrounded by stellar sea soothing ambiance.
Well-maintained kitchen
Safety and hygiene should always be a priority at any event hall. But even more than that your guests are our biggest priority. We provide a fully equipped modern kitchen that comes with the facilities required to make delicious food for your guests. In-house chefs present you with lovely food with a complimentary enriching atmosphere.
Hassle-Free Parking Services
Our parking services are on-point and we make sure you enjoy the event without any worries. We take proper care of your vehicles during the event. Don't believe us? Book the best event hall in Chennai for an unforgettable experience of your lifetime.