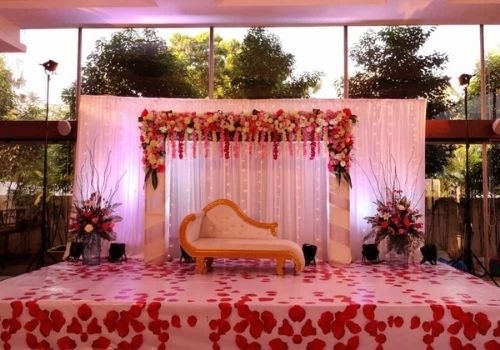 In India, weddings are a grand affair. The celebrations are intertwined with cultural traditions that make it even more special. Every state in India has its own unique customs and traditions for it and Chennai is no exception. If you're planning to have yours in the city and are looking for a wedding hall in Chennai, do look at SAN Event Hall for an unforgettable experience.
Let's take a look at some ideas on how to incorporate cultural traditions into your wedding extravaganza!
When it's time to print the invitations, incorporate traditional designs and motifs on it to kick start the celebrations. You can also include traditional patterns, kolam designs and culturalphotos and images to give it your desired look. You can also include a special message for your guests when you invite them to the wedding.
During the mehendi ceremony
Mehendi functions are an integral part of North Indian wedding celebrations and it has slowly seeped into South Indian weddings as well. This is a tradition you can include in your wedding too where the guests can have their hands adorned with henna while enjoying music, yummy food and snacks.
This pre wedding event will bring the entire family together. It's an opportunity for the groom's and the bride's sides to showcase their best dance moves. This is a fun night of dance, music and all the fun! Dress in your best, colourful and vibrant attire and have a great time.
As time has evolved, so have the minute changes in the wedding attires of the bride and the groom. Adorn your attire with traditional or antique jewellery to bring in a vintage element and for the groom, you could go for a heavy border, silk veshti in white or ivory and gold.
This is the most important and crucial part of the wedding in terms of customs and traditions. If you're going for an elaborate wedding, you can bring in all the traditional ritual elements and if you choose to have a modern one, you need not compromise and bring in just the most important ritual practices into the ceremony.
Incorporating cultural traditions into your wedding celebrations can make your wedding more meaningful and memorable for you and your guests for a long time. If you're getting married at a wedding hall in Chennai, there are several ways you can bring in cultural traditions into your wedding celebrations. You can also include all of the above with ease. SAN Event Hall at Kottivakkam in Chennai can help you bring your wedding dreams to reality! Call us today and we will be at your service!